Breaking girl MAYA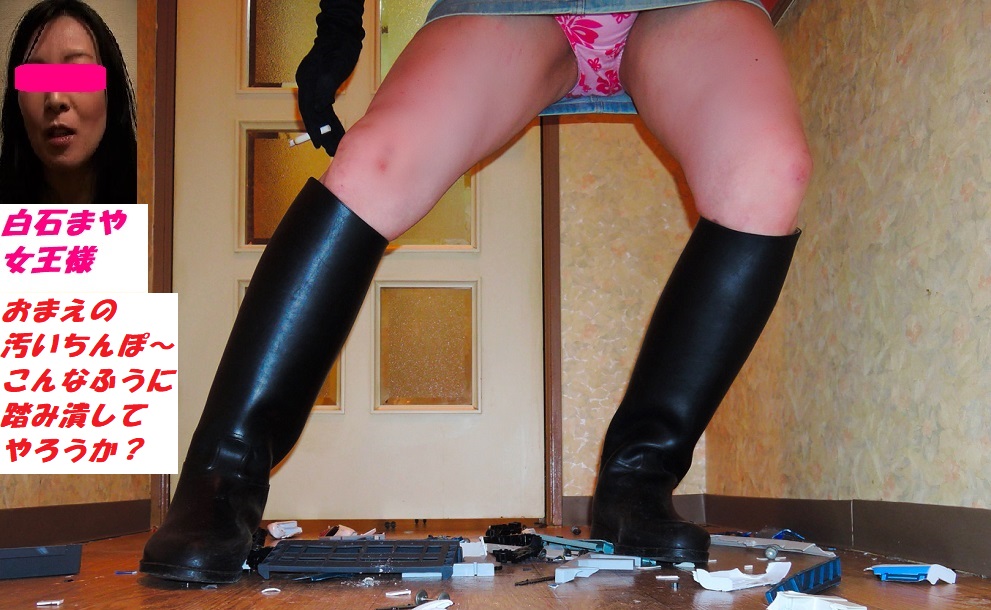 Destructive woman Maya love crash of the thirties in the Prime is a certain intellectual woman graduated from literature, literature of famous watashidai-WH S boos fetch woman, usually wearing boots serious MAYA as soon as the ' Oh ~, wants to crush soon!

"And as they instinctively blurted out a vulgar ultra WH S woman will turnaround.

Height 158 cm, 48 kg weight, size is 83_59 and 86 from the top, foot size is 24.

In just the right stress, boots without any trace trees up until that shatter will be pounding 踏m潰shte thoroughly.

踏mi潰shimasu up regardless of genre of the whitedog, like the prosperity that creatures such as insects and snails too hesitant of anything without the mess. However, MAYA is completely amateur, so voice and facial cum.
破壊女~!白石まや女王様
Rearrange:

Sort by new arrivals

Device:

All

|
The number of displays of items:

80